Bathroom remodels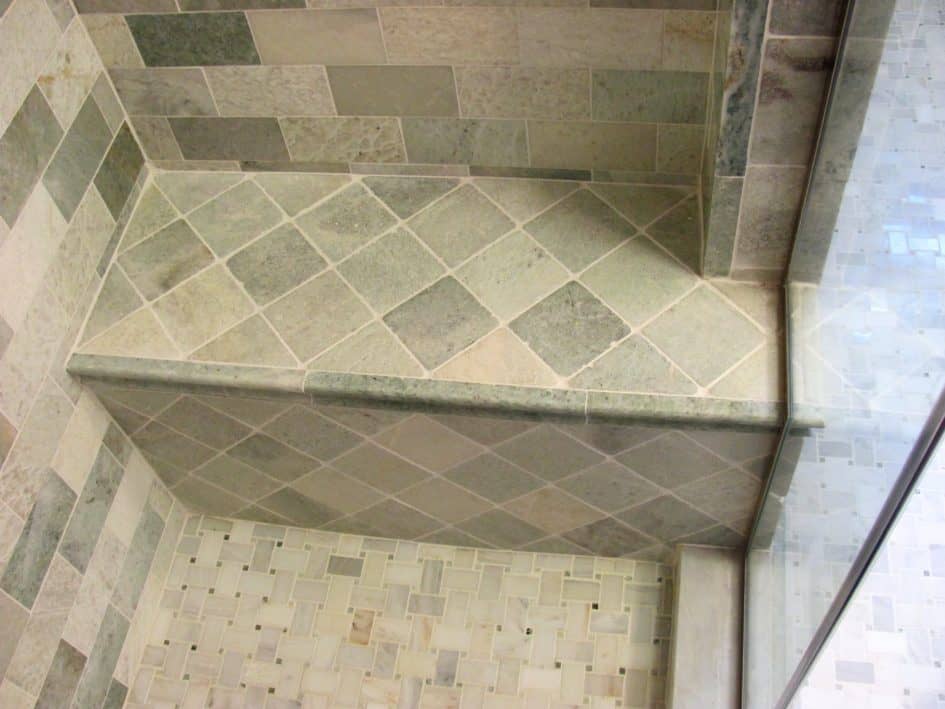 Bathroom remodels
Bathroom Remodel 1
This project is in an older home. The homeowners found me working at their neighbor's. The bathroom demolition was tough. The wall tile was attached to concrete and metal lath. The floor tile was attached to concrete. The complete tear out gave me a great workout and some sore muscles. The homeowners were very involved with the design of this project. Underneath the new mosaic floor tile is electric heating which has come in handy. I have returned to their residence a few times for other projects and handy man work.
Old bathroom before renovation: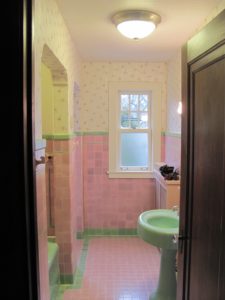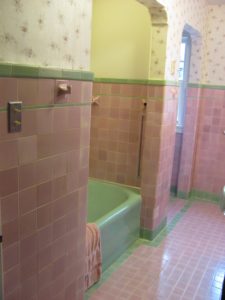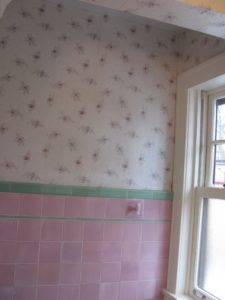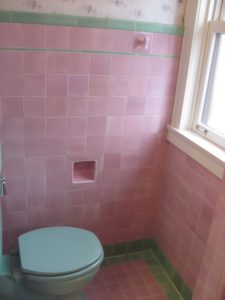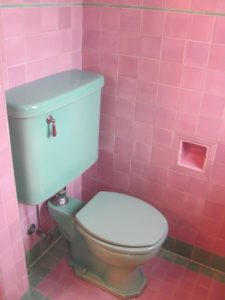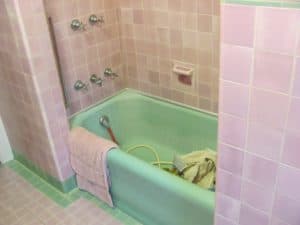 =========
New bathroom remodel and redesign
Bathroom Remodel 2
This was a renovation of a bathroom in a home at Candlewick Lake. The original bathroom featured a small shower (3 feet wide by 2 feet deep) with a draped curtain, old style tile, and a large closet that faced the shower entrance with accordion doors. The bathroom was redesigned to increase the shower to 3 feet deep by 4 feet wide, and to install a hinged etched glass door, a new ceiling fan and recessed lighting. The closet entrance was changed to face the entrance of the bathroom with open shelving.
Original bathroom shower: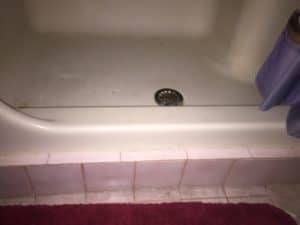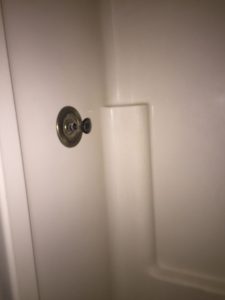 New design and renovation: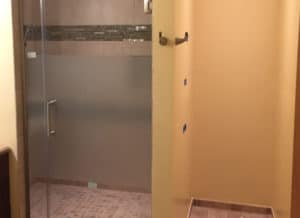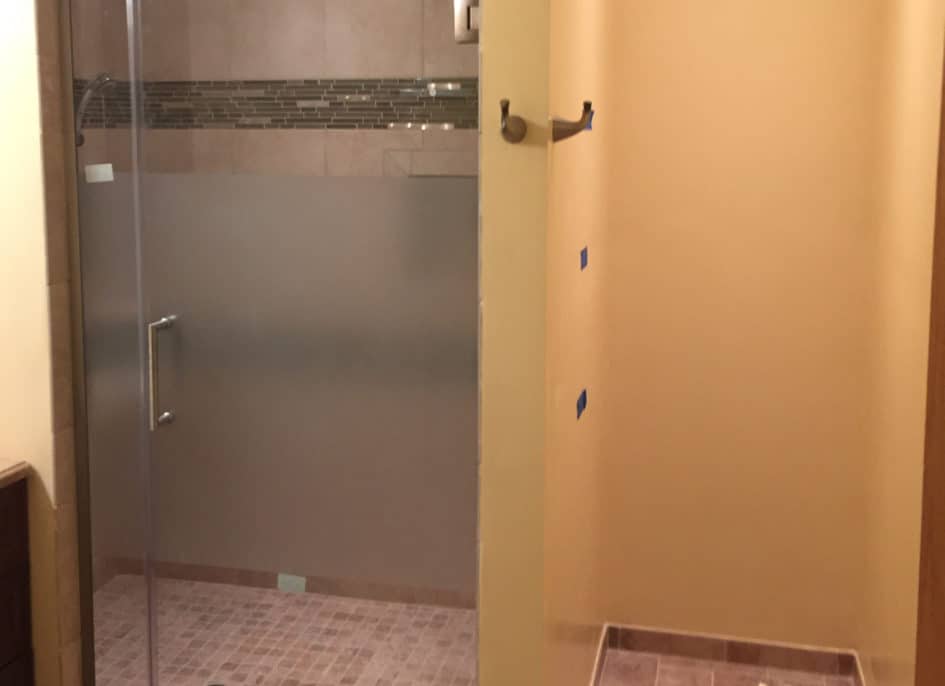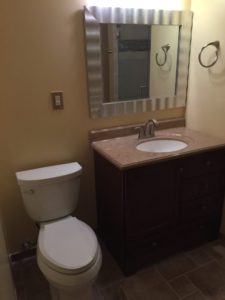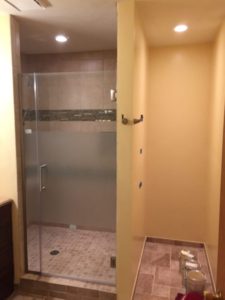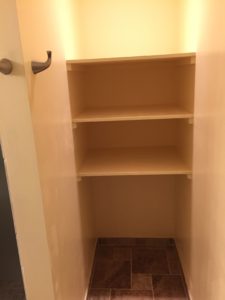 Bathroom Remodel 3
A few years after the accomplishment of the gazebo attached to a screen room and deck, this customer had me renovate 3 bathrooms. First, I remodeled their powder room. Next, I created a shower that doubles as a steam room in their master bathroom. Lastly, their guest bathroom was built with a custom vanity, a butcher block counter top, a Madagascar sink, and a custom "star light" ceiling complete with two shooting stars.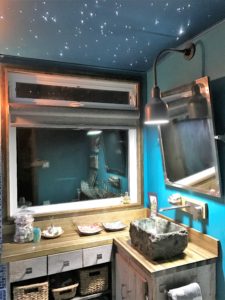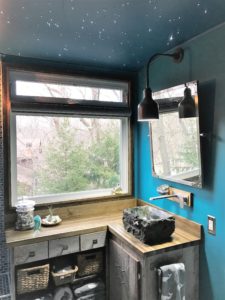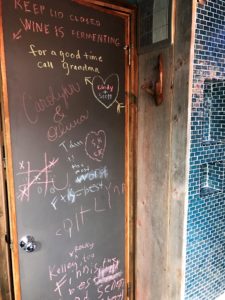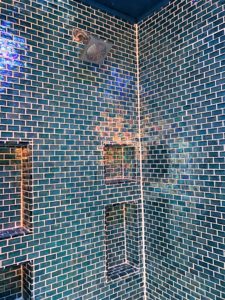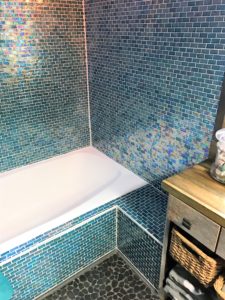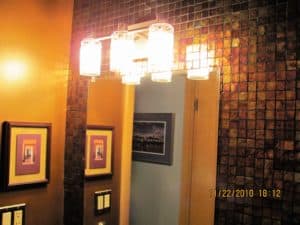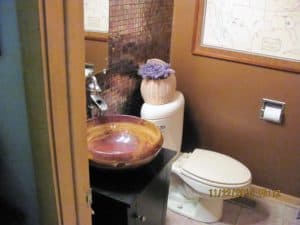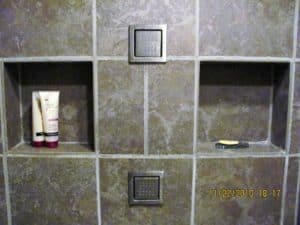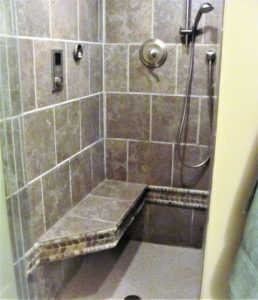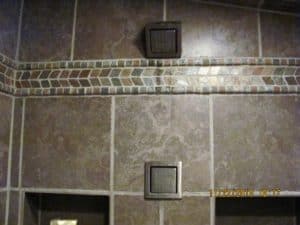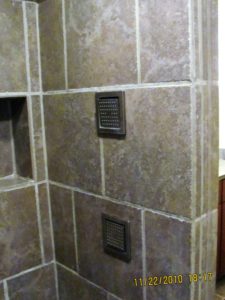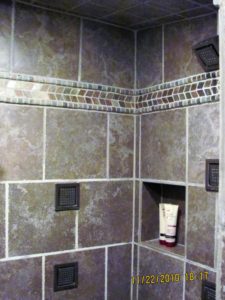 Shower Remodel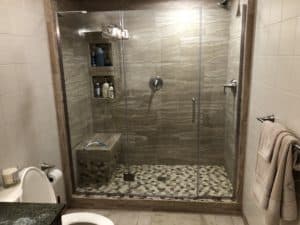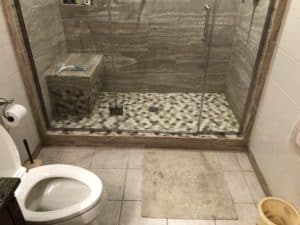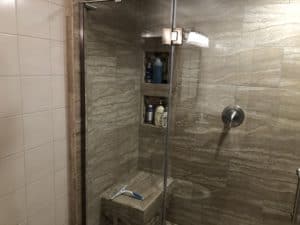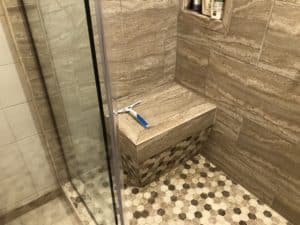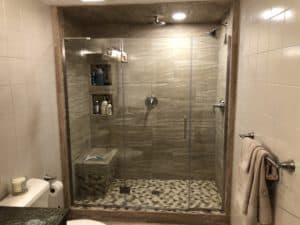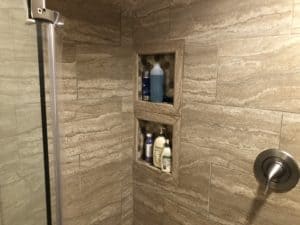 (text goes here)