Projects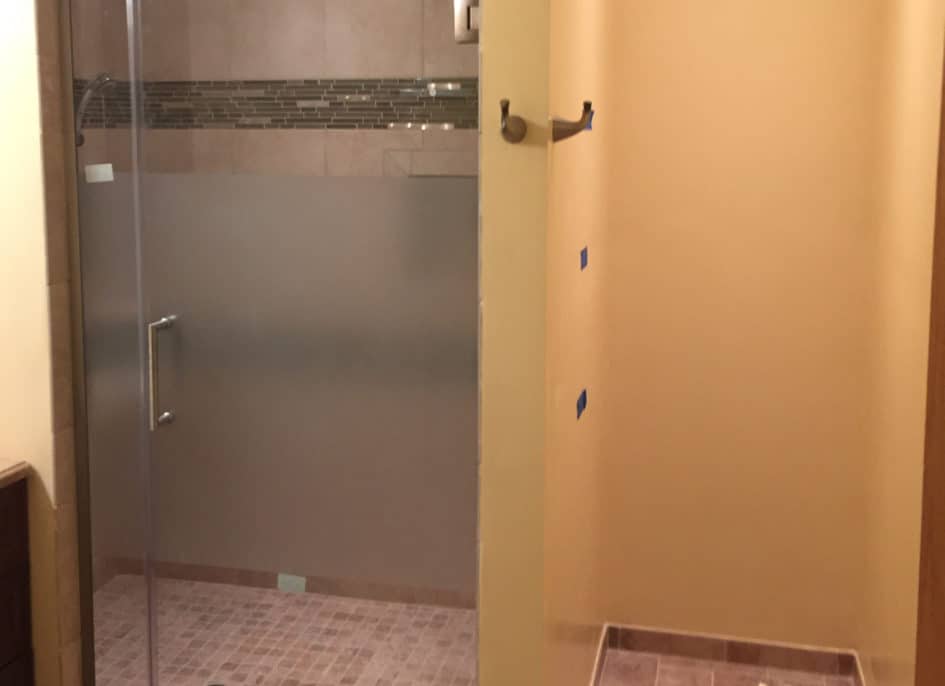 Projects that we have completed.
Bathroom & Shower renovation
I remodeled and redesigned a bathroom at Candlewick Lake. Originally, it had a very small shower with a drape curtain. It was redesigned to expand the shower.
Home away from home
I was hired to build a 14ft gazebo. By the time of completion, the gazebo was 18ft with a sunken hot tub. This was connected to a middle screen room with a custom built murphy bed that attached to another screen room. The gazebo has a skylight on all 8 sides of the roof and the outer screen room has 4 sky lights. Every morning I arrived I had no idea what I was going to be working on that day, but rest assured I enjoyed every minute of it. The final touch was the deck with the custom made bench.
Bathroom & shower, return customer
This was a project for a return customer. The shower is completely sealed with seven shower heads and a separate removable shower nozzle. All shower tiles are controlled by a digital control panel with temperature, flow and pulsating patterns. It has two shower lights, an exhaust fan, and a steamer head to provide the enclosure with steam.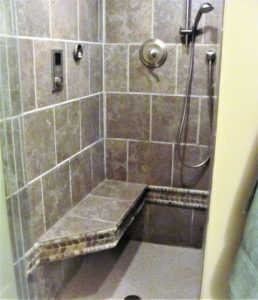 Backyard pool deck & enclosure
This project entailed building a deck around a pool with a upper deck and screen room. The area underneath the upper deck was set up for dry storage. This is a nice benefit when you have a deck that is high above grade. The homeowner is a dentist, and after the project he became my dentist. Every biannual visit we threaten to meet up and go golfing, but neither of us seems to find the time. One day it will happen.
Shower & bathroom
This project is in an older house. The homeowners found me working at their neighbor's. The bathroom demolition was tough. The wall tile was attached to concrete and metal lath. The floor tile was attached to concrete. The complete tear out gave me a great workout and some sore muscles. The homeowners were very involved with the design of this project. Underneath all the mosaic floor tile is an electric heater which has come in handy. I have returned to their residence a few times for other projects and handy man work.
Four Season room
Initially I was hired to extend an existing deck and install the aluminum rail system. The homeowners installed their own pergola. A couple years after that first job, they had me remodel their master bathroom. A few years later, they hired me to build a four season room on top of the extended deck. This replaced the pergola. It's a beautiful addition with many windows overlooking the lake.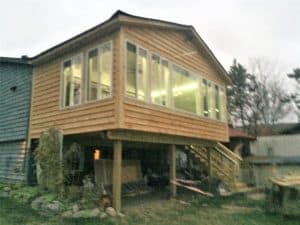 Miscellaneous projects and work
Here are some photos of other projects that I have renovated and created for customers. I hope one of them might inspire your imagination.